Ads Easy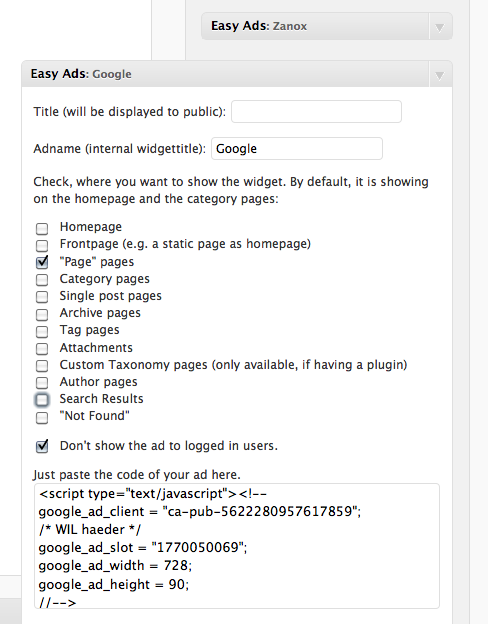 The Plugin
The Ads Easy Widget is meant to keep your posts ad-free and to handle a couple of banners with ease. You can define on what kind of pages the widget shows up and whether you bother logged in users with ads or not. If you need complicated stats for your ad-blocks, this is definitely the wrong plugin for you.
History
We needed a quick solution to display some of the ad-blocks on this site only to certain pages. Functionality will be added in later versions. Ads Easy is tested up to WP 4.3 and down to WP 3.1.
Current Version
The current version is 3.2.2 and is ready to use Google AdSense Tags, if wanting to.
Change Log
3.2.2 WP 4.3 ready
3.2.1 WP 4.2 ready
3.2 Framework updated. Widget options refined
3.1 Framework updated
3.0 Debugging functions added. Framework updated
2.9.2 Interference with WordPress Page Widgets eliminated
2.9.1 DSS is now compressable
2.9 Framework updated
2.8 Instead of styling each individual widget, you can style now the whole class
2.7 Smaller streamlining done
2.6.1 Small bugfix in a filename
2.6 Small changes to the framework; better performance of the Google AdSense Tags
2.5 Visitors comming from search enginges don't see the widget for only one time anymore; it stays as long as you define in the settings
2.4 Added a checkbox to show the widget only if visitors come from search engines
2.3.1 Small error with jQuery fixed
2.3 Bug that caused trouble with some WP constellations fixed
2.2 Translations updated
2.1 Google AdSense Tags added
2.0 Resizable textareas work now; check all function added
1.0 Stable version with Dutch and German language files
To Do
Better version of the whole plugin as Ads Easy Plus with more possibilities (such as having ads in the feeds)
The same but then as Ads Easy Pro to inject ads also in your posts
Installation
To install the Ads Easy Plugin simply download it here, unzip the file and upload the folder named "adseasy" into the /wp-content/plugins folder of your blog.
Once you have done that, simply activate "Ads Easy" in your plugin panel and customize the instances of your widgets, when you place them into your sidebars.
Screenshots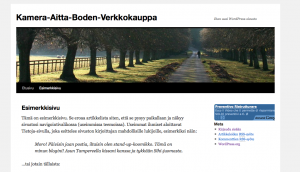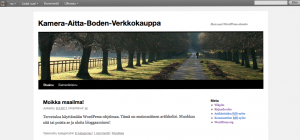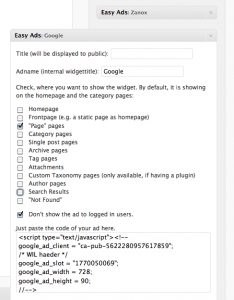 [aep_ignore_tag]
Donation
If you use the plugin and like it, we appreciate a donation. If you find the plugin useful and like it very much, we appreciate your feedback even more.
[/aep_ignore_tag]