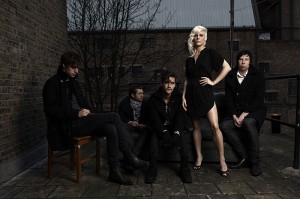 Seinäjoki (sc). Rock in der Provinz, unter diesem Motto haben sich vor ein paar Jahrzehnten einige Leute zusammengetan, um etwas ähnlich großartiges auf die Beine zu stellen, wie Ruisrock in Turku. Seither ist es der Opener der bekanntermaßen vollen Festivalsaison in Finnland und eigenen Worten zufolge das größte der Festivals im Lande.
Ob das so auch alles stimmt, sei nun dahingestellt. Jedenfalls sind die Organisatoren immer die ersten, die schon etwas über den Lineup sagen können. Und der verspricht interessant zu werden.Neben Mainact System of a Down und deren Einheizer Volbeat (auch keine unbekannten mehr in Finnland), haben sich The Qemists angekündigt und die Schwedische Truppe the Sounds. Diese haben sich, wie auch Volbeat aus Dänemark, spätestens auf Ruisrock 2009 in die Herzen der Finnen gespielt und dürfen seither keinen Sommer ohne Finnlandaufenthalt verbringen.
Provinssirock findet vom 17. bis 19. Juni statt und mehr Info (und Tickets) gibt es hier. Weitere bestätigte Acts sind DJ Shadow, terveet kädet , Anal thunder und koljosen tiekiista (die dem lokalen Publikum sicher alle bekannt sind, uns sind sie es nicht). Wir halten euch auf dem Laufenden.