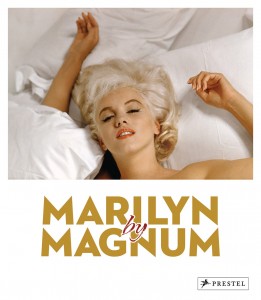 (WIL). Die Filmikone Marilyn porträtiert von weltbekannten Fotografen
Marilyn Monroe war nicht nur ein großer Filmstar, sie wusste auch genau, was es bedeutet, vor der Kamera eines Meisterfotografen zu stehen. In diesem neuen Fotoband zum 50. Todestag (5. August 1962) werden neben bekannten, auch viele unbekannte und bisher unveröffentlichte Bilder zu sehen sein. Das Buch zeigt 70 Aufnahmen von der Fotoagentur Magnum, die hochkarätige Fotokünstler wie Henri Cartier-Bresson, Elliott Erwitt und Eve Arnold beheimatet. Eine ansprechende Mischung aus Farb- und Schwarz-Weiß-Fotografien, die Marilyn Monroe in unvergesslichen Momenten ihres Lebens zeigen.
Über den Autor:
Gerry Badger wurde 1946 in Northhampton, England geboren und lebt in London. Er ist Fotograf, Architekt und Fotokritiker und hat zahlreiche Bücher zum Thema Fotografie geschrieben: Collecting Photography (2002), The Genius of Photography (2007), The Pleasures of Good Photographs (2010), das den ICP Infinity Writer's Award 2011 gewann, und zusammen mit Martin Parr The Photobook: A History (2 Bände 2004 und 2006), Gewinner des Deutschen Fotobuchpreises und des Kraszna-Krausz Preises 2007.
Prestel, Gebundenes Buch, 144 S. ISBN: 978-3-7913-4665-6, 38,90€
Unser Service zum Buch: direkt bei Amazon bestellen